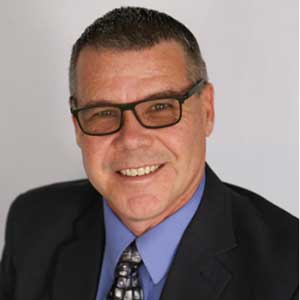 Mark Dempsey
Loan Officer
I hold a bachelor's degree in Business Finance from Northern Illinois University, and greatly value continued education, both professionally and personally, making it a priority to regularly participate in developmental programs.
I spent the first five years of my mortgage banking career originating loans – first in Tucson and then in the Phoenix Metro areas. During this time, I realized the banking side of the business comes very naturally to me, but I lacked experience and training in the other necessary skill sets of sales and relationship building.I decided to nurture those skills and spent nearly 10 years in sales positions at Pitney Bowes, U.S. West and Verizon before returning to mortgages in 2001. Merging my newly acquired skills with my technical banking skills has created a solid foundation to fulfill my goal of becoming a top loan officer.
When working with my customers, I always try to keep in mind that their particular loan is likely one of the largest financial investments they will ever make, and I need to treat it with the diligence it deserves. As others have said: treat people how I would want to be treated. I take this to heart and believe my principles blend seamlessly with those of my V.I.P. family. From the owners of the business down to each employee, it's simple – make the next person's job in the process easier. I witness this commitment to quality every day as my customer's loan touches each step in our system. Just as impressive is V.I.P.'s technical system that drives our ability to deliver the industry's best customer service. It is expertly designed and continually enhanced, making V.I.P. the best mortgage operation in the industry. I'm lucky to be a part of this incredible group.
I have a large family spread out from California to my home-town of Chicago, and enjoy spending time with them whenever I can. I am also an avid dog lover, who had to say goodbye to my best friend of 16 years in 2012. I have always been physically active, enjoying a variety of sports including baseball, softball, and golf, and am also involved in my community's block watch program, helping to keep our community safe.